We'll put your waste wood to good use
Whether you require large wood waste collections or just have some pallets that need a new home, our sister enterprise EMERGE Recycling provides a cost-effective wood collection service across Greater Manchester and Cheshire that helps you to meet your sustainability and social impact goals.
100% of your scrap wood is reused, repurposed or recycled to the benefit of the local community – nothing goes to landfill. No job is too big or too small.   
Reduce your disposal costs
Save resources and carbon
Support disadvantaged people
Why use us?
Touch Wood is part of the National Community Wood Recycling Project, a nationwide network of community  recycling enterprises. Unlike standard recycling services, we focus on reuse – 'upcycling' wood rather than 'downcycling' it. This creates training and work opportunities for disadvantaged people. Our collection vans are more space-efficient than skips – meaning lower costs for you.
How does it work?
Our sister enterprise EMERGE Recycling collects scrap wood direct from your site and bring it back to our depot in Manchester, where it's sorted, cleaned and divided into stock for resale, raw material for our workshop or sent on for recycling.
In the workshop, skilled joiners support and train volunteers and job-seekers, building their confidence and providing transferable skills
What do we collect?
Pallets & boxes
Scaffold boards
Cable reels
Battening
Furniture & floorboards
Plywood
Chipboard & MDF
Hardboard
All other non-hazardous wood
Who do we collect from?
Construction & demolition
Manufacturing & industrial
Logistics & distribution
Garden centres & retail
Schools & colleges
Events & festivals
Other commercial sources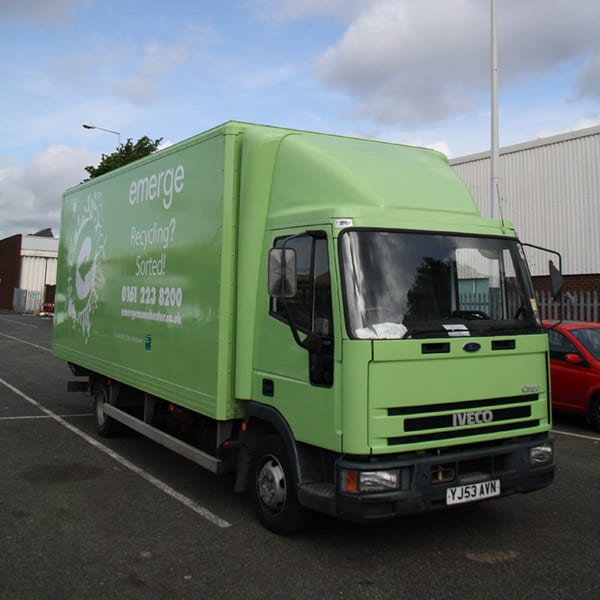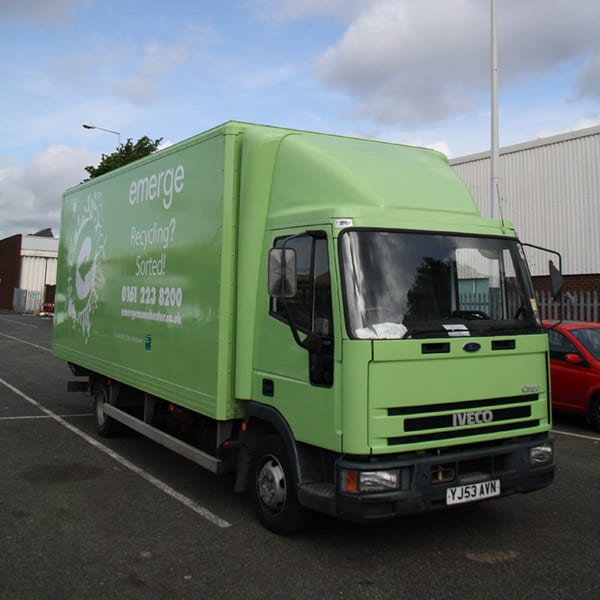 Our collection service is delivered by fully trained and CSCS qualified staff at our sister enterprise EMERGE Recycling. We can collect in a variety of load sizes – no job is too big or small. For more information download our service brochure and get in touch for a quotation.
"The challenge of making our site as sustainable as possible led me to discovering EMERGE Recycling. I can't thank the team enough for the continued high standard of service that they provided us with over the past months. I hope that having a large construction company such as ourselves using your services is helping you in achieving your mission towards a sustainable future."
Megan Haslam, Engineer, Sir Robert McAlpine Ltd